This is the official Quokka3 website, a software to simulate (silicon) solar cells faster and more complete than ever. It's a commercial-quality build and enhancement of the popular free solar cell simulator Quokka2.
Did you know that Quokka3
can solve a full 156mm cell in 3D, accurately accounting for the resistive losses of the metallization as well as for edge recombination?
can properly simulate bifacial cells?
does feature the definition of doping profiles, charged surfaces and Schottky-type contacts?
can transiently solve ion transport in perovskite-cells?
Check out Quokka3's capabilities, and the newly added examples.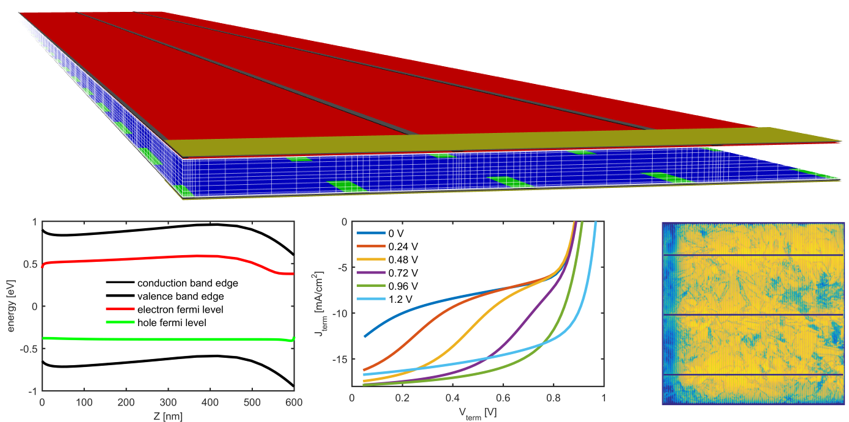 You can download and test the free version here. If you want to start discussion about how to use the full capabilities of Quokka3, don't hesitate to email.
#Scientific Partners
Fraunhofer ISE is the main scientific partner for testing and applying new functionalities. ISE hosts the Marie-Curie fellowship of Andreas for the development of Quokka3.
The predecessor of Quokka3 was developed during Andreas' employment at The Australian National University. A strong scientific partnership is maintained, including priority software access.
PV Lighthouse hosts the free predecessor of Quokka3, and from its very early days continued to scientifically collaborate on the improvement of relevant models.